Wedding – E & M
Elisabeth and Michael decided to go for a charming, rustic approach to their festivities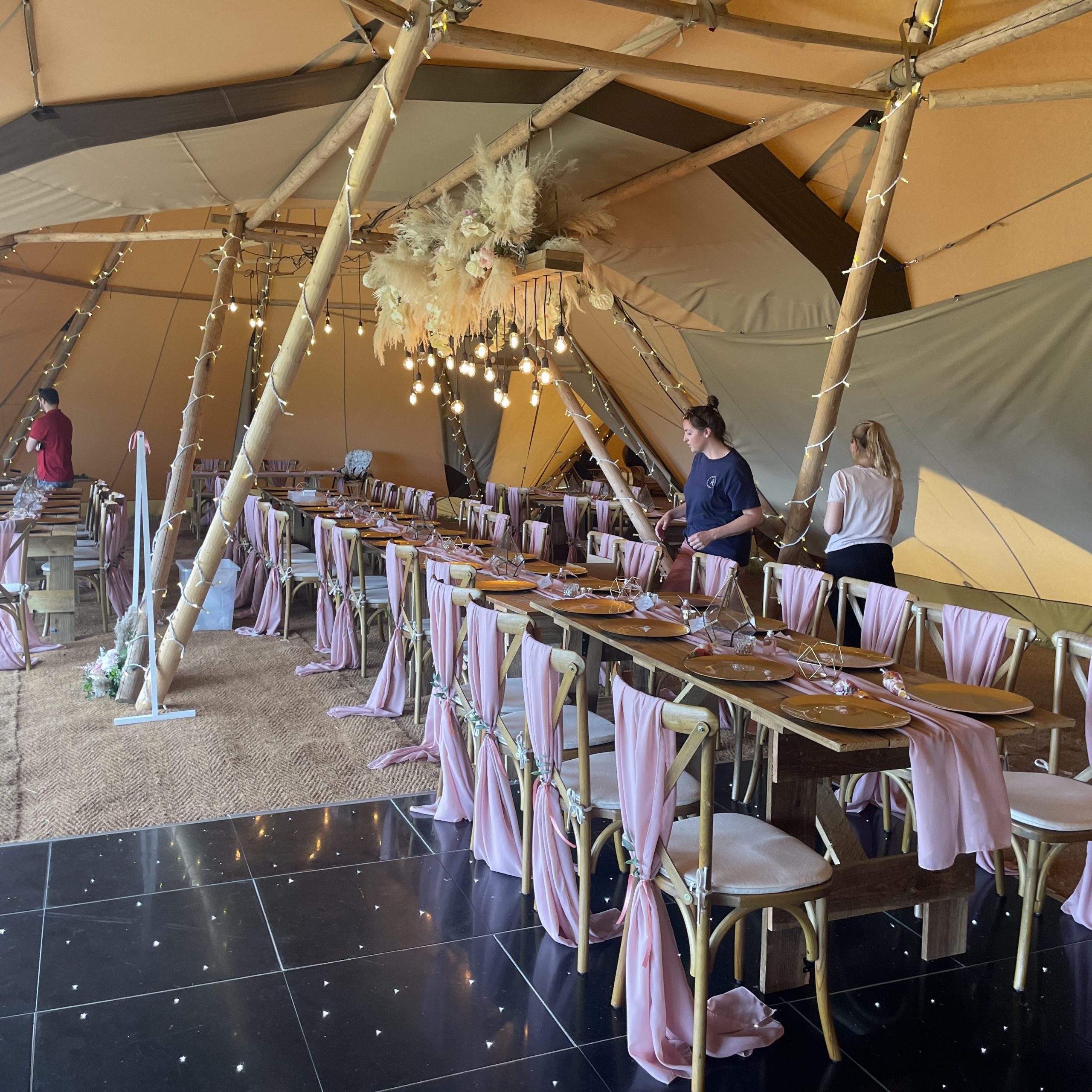 Elisabeth and Michael decided to go for a charming, rustic approach to their festivities. They enlisted the help of Aimee from Forest Edge Tipis who put up a beautiful stretch tent for the reception. Long trestle tables surrounded a dance floor with views across the fields.
There was also a further tipi to the side which housed a fire pit circled by comfy sofas and armchairs for when those tired legs had had enough of dancing! The ceremony was carried out under our amazing oak tree in the field. They had a simple arrangement of benches approaching a gorgeous circular bower in front of which they made their vows.
---
Let's work together on your
next event
We supply the site, power and water, in a quiet, secluded, rural location
in South Berkshire, the rest is up to you.